The Schofield Family Foundation Scholarship
This Scholarship is awarded to a senior student-athlete at Carl Sandburg High School. The purpose of this scholarship is to provide support to prolong the development of a game changer and leader in the community. Our goal is that the recipient of this scholarship will continue to be a role model to his or her peers by having a lasting impact on the current community and the new community he or she is about to embark on. Lastly, as Carl Sandburg alumni, Kendall and Michael are living proof that if you have the courage to follow your dreams and work hard when no one is looking; the sky is the limit. This recipient should have the same mentality.
Criteria:
3.0 GPA or higher
Must be committed to compete in collegiate athletics
Participated in a sport all four years of high school (doesn't have to be Sandburg Athletics)
Typed 500-word scholarship essay
Two recommendations from non-family member
Must use scholarship on academics, so cannot be awarded to students with full scholarships
Role model within the Sandburg community
Game changer
Completion of 24 hours of Community Service or more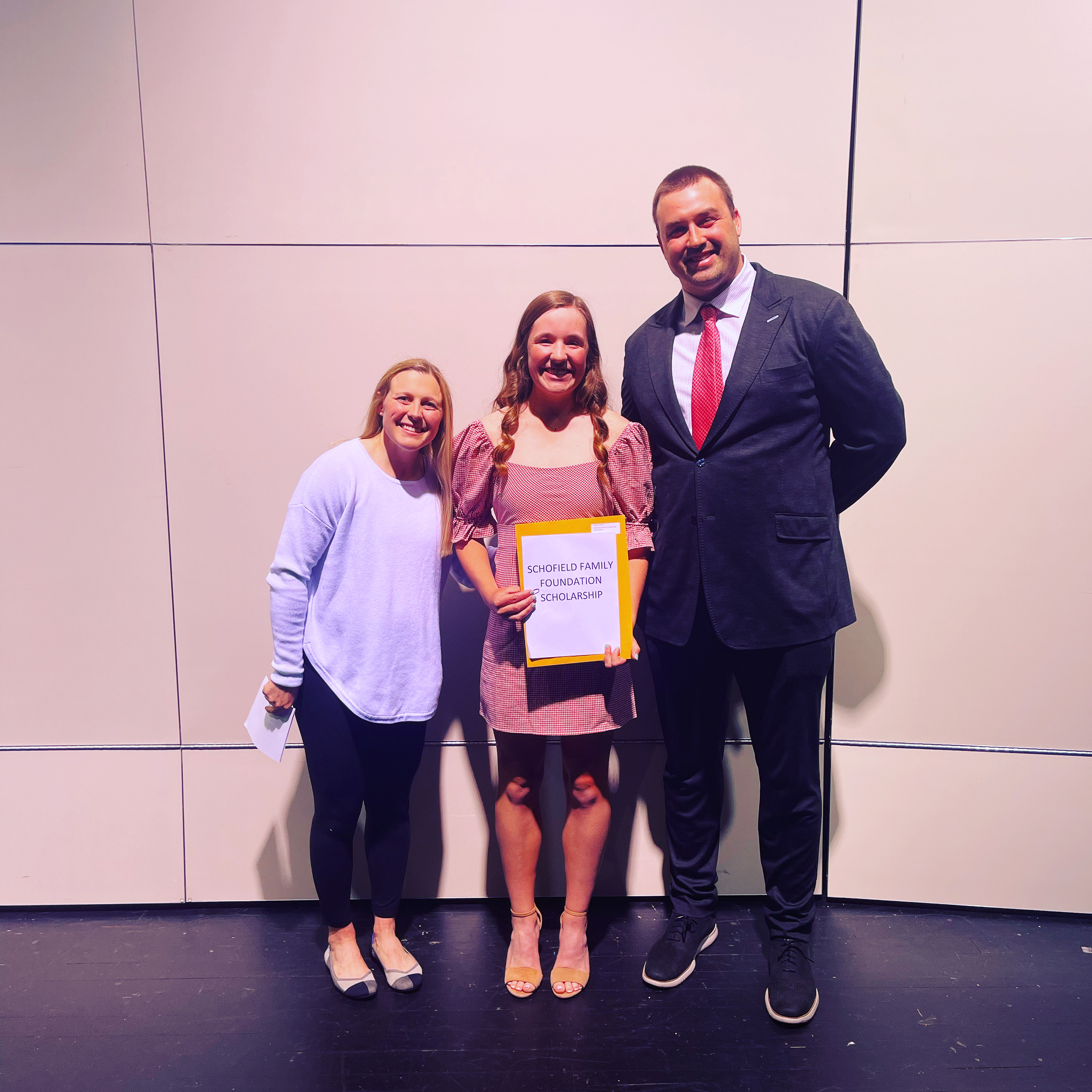 Jillian Cosler – Bradley University, Golf
It is without a doubt, Jillian Cosler's presence and contributions to the Sandburg community will be missed. Jillian graduated in the top 1% of her class with a 4.92 GPA. As a 4-year member of the varsity golf team, every year she was All-Conference and a Regional and State qualifier. She was elected captain by her teammates during her junior and senior years. Her individual 18-hole scoring average of 74.3 her senior year ranks second all-time in Sandburg golf history. Off the course, her biggest desire is to help people. She will be majoring in Special Education at Bradley University and hopes to start her own golf camps to be able to provide young kids with a variety of disabilities the opportunity to learn golf.
Jillian's work ethic, determination, leadership, ability to serve others and her academics will allow her to be successful at the next level on and off the course. Congratulations Jillian on becoming the Fifth Annual Schofield Family Foundation Scholarship recipient. We look forward to cheering on Jillian at Bradley University!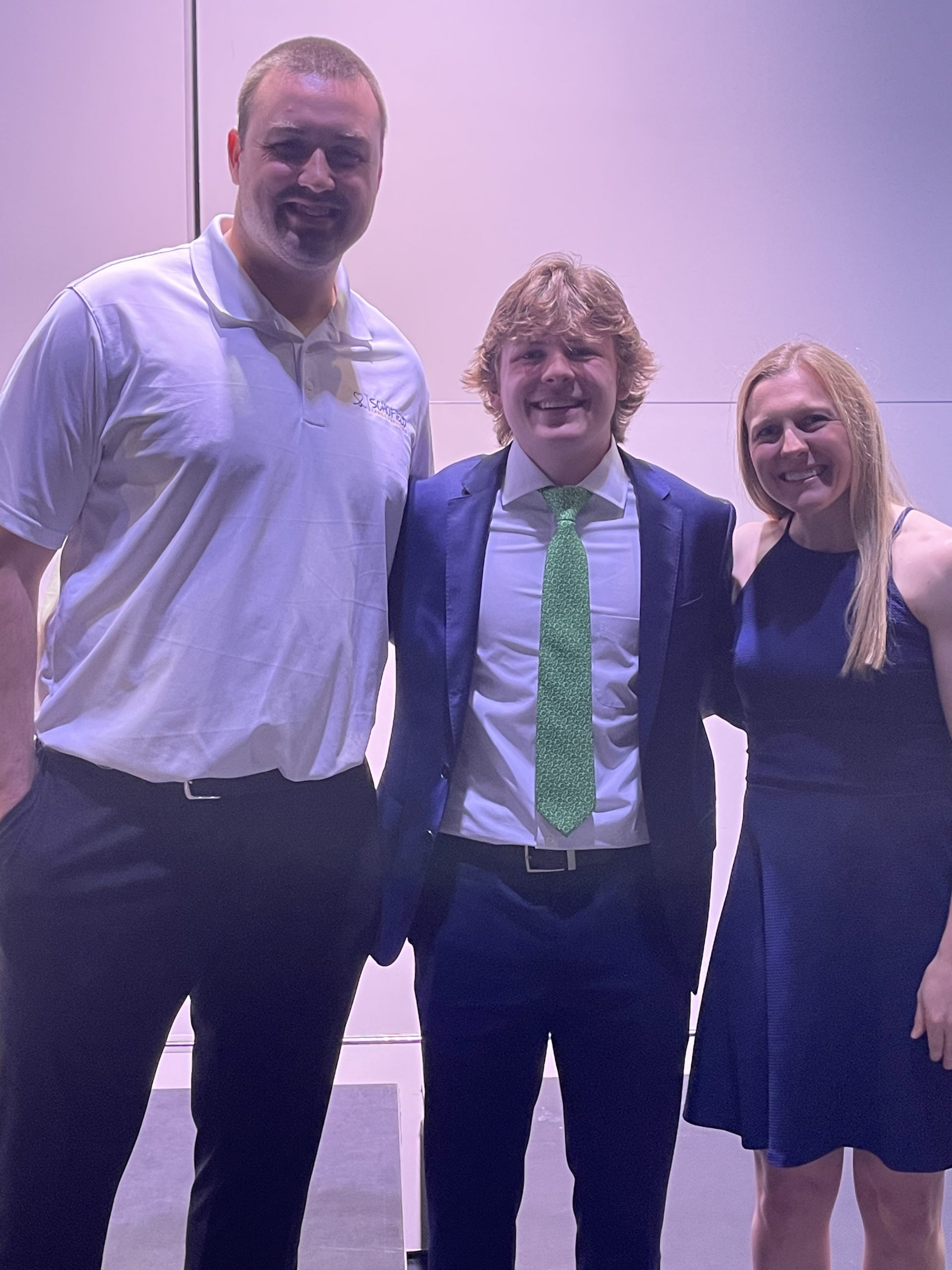 Brendan Joy – North Central College, Golf
Brendan Joy is a well-versed student-athlete who maintained a 3.33 GPA while competing in three sports (golf, hockey, and lacrosse) during his time at Sandburg. As passionate as he was about school and sports, he was even more passionate about serving others. Brendan amassed 130 hours of community service in four years. He volunteered in numerous ways including volunteering with Feed My Children, organizing toy drives for underprivileged children, baking cookies for families at the Ronald McDonald House, making blankets for the homeless, and delivering groceries to those in need during the Covid-19 pandemic. He also served as a volunteer coach for the Chicago Blackhawks Special Hockey Team.
As a 4-time member of the Sandburg golf team, Brendan was a two-time state qualifier, named All-Conference, and finished third place in the regional tournament.
Brendan's work ethic, determination, compassion and commitment to serving others will allow him to be a successful leader on and off the course at the next level. We congratulate Brendan on becoming the Fourth Annual Schofield Family Foundation Scholarship recipient! We look forward to cheering Brendan on at North Central College!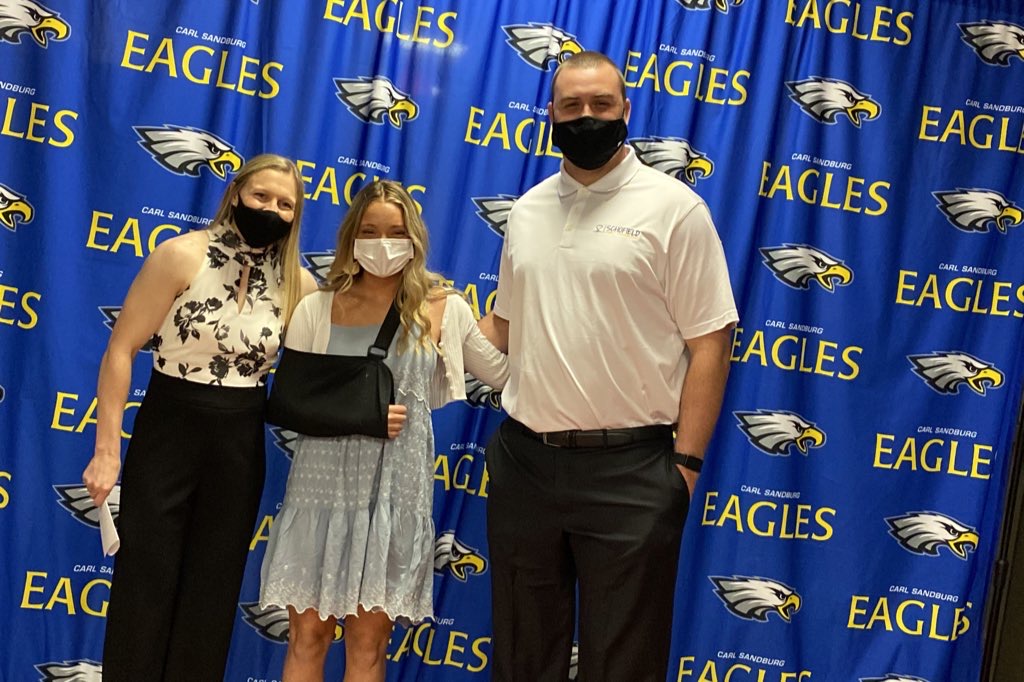 Marytherese Nevin – University of Wisconsin–Madison, Softball
Marytherese (MT) is the epitome of a leader and role model that has left a tremendous mark on the Sandburg community. With a 4.86 GPA, this AP Scholar will graduate in the top 2 percent of the Carl Sandburg Class of 2021. Off the field she amassed over 43 hours of community service and served on the Student Council, Mindfulness Club, Mu Alpha Theta, National Honor Society, Med Club and on the Superfanz Executive Board. On the field, MT was a 4-year member of the Sandburg softball team, spending 3-years on varsity. She was awarded the Carl Sandburg Softball Leadership Award. While MT isn't the biggest student-athlete on the field, there is no doubt she has the biggest heart. What stood out the most about MT was her heart. She has a heart of a champion, a heart of a team, a heart of a leader and a heart that bled blue and gold for four years. MT's work ethic, determination, empathy, and ability to lead will allow her to be successful at the next level on and off the field. Congratulations MT on becoming the Third Annual Schofield Family Foundation Scholarship recipient! We look forward to cheering on MT at the University of Wisconsin – Madison!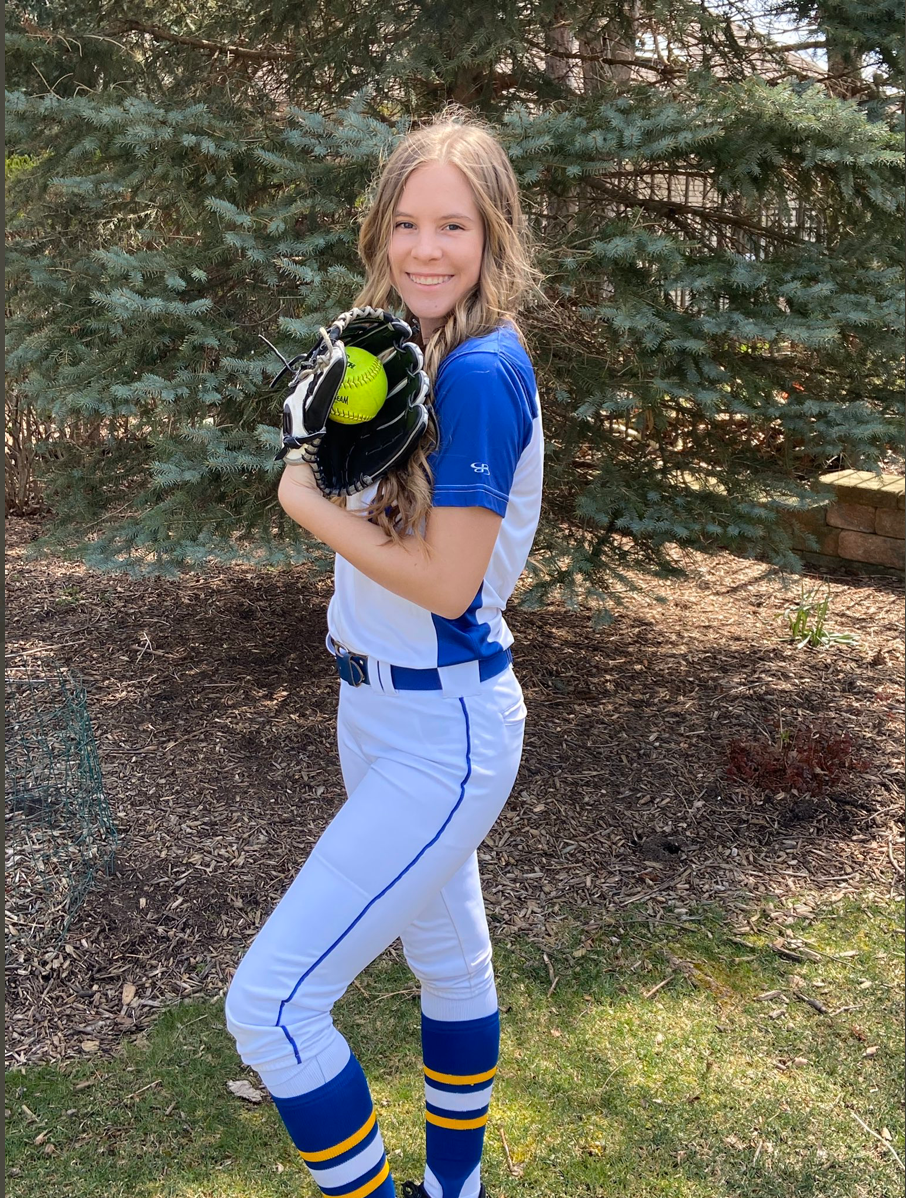 Jayme Gross – Brown University, Softball
Jayme Gross is the definition of a student-athlete. Jayme graduated in the 99th percentile of the 2020 Carl Sandburg High School class as an AP Scholar with distinction and amassed a 4.928 GPA. She excelled in 11 advance placement courses while dual enrolling at a local community college to earn college credit. While Jayme was striving in the classroom, she was also excelling on the court and field as a three – sport student-athlete at Carl Sandburg. Jayme was a two-time member of the Sandburg's junior varsity basketball team and served as a captain both years. She was a four- year varsity member of Sandburg's tennis team, served as a captain and was all-state. Lastly, she was a four-year member of Sandburg's softball team including two seasons on the varsity team. The sign that this student-athlete was true leader was when one of her coaches said, "She challenges her teammates to make educated decisions and take ownership of their actions."
She has been a proven leader on the court, field and classroom but most importantly, Jayme is passionate about helping others in her community as she completed 39.5 community service hours. She will leave Carl Sandburg High School as a textbook student-athlete. Congratulations to Jayme on becoming the Second Annual Schofield Family Foundation Scholarship recipient! We can't wait to follow the next chapter of Jayme's career at Brown University.

Hannah Kilbane – Saint Xavier University, Golf
Hannah is the definition of a game changer, role model, and a leader. She will leave Carl Sandburg High School with an incredible legacy as arguably the greatest golfer to ever come out of the school. She placed in the top 10 of every invite that she entered all four years as a varsity member. The 3- time state qualifier is also the first 4-time conference champion in school history. She did all of this while maintaining a 4.4 GPA
What really stood out about the recipient was her transformation into an elite leader over her four-year career. Her talent and work-ethic were never doubted. In fact, for all four years, her coach would encourage his teams to look to her as an example of what it meant to work-hard. Even though during her freshman year she might have only said two words, by her senior she was voted captain by her teammates and blossomed into the vocal leader she needed to be.
With the combination of her talent, work ethic, leadership, and academics: we are honored to present the first annual Schofield Family Foundation Scholarship to Hannah Kilbane.
https://www.chicagotribune.com/suburbs/daily-southtown/sports/ct-sta-spt-tony-baranek-column-st-050919-story.html